The complexity of the systems on the planet and their interactions require not only learning about something but also an interaction among what we learn, a dialogue of knowledge and experiences allowing us to inhabit this planet as people who are responsible and aware of the need to maintain and share life with both the human species and countless other species around us.
Hence, environmental education means understanding this community of life to intensify our belonging to the planet, as well as basing our thoughts and actions on an ethics of care. To do so, it is essential for people to come together around collective, participatory projects. In fact, there is no separating "nature" and "culture", and that is why environmental education focuses on social-environmental relationships in order to change them.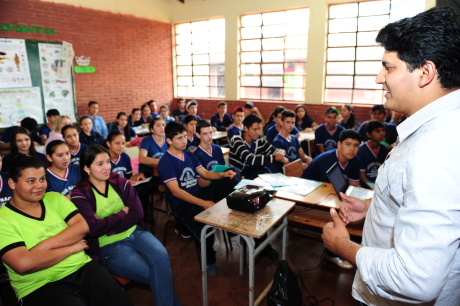 Institutional environmental education initiatives have been developed at Itaipu since the 1980's decade. Today they take on a new character and new dimensions as they integrate every social-environmental project in a formal and informal network built with the organized society, public and private institutions, and the community at large to develop education initiates aimed at raising awareness, training, supporting and coordinating everyone as local environmental educators, thus fostering the creation of local environmental education networks.
This process, consequently, needs to find in the attitude and actions of Itaipu employees the reflection of these concepts and paradigms, which implies a comprehensive process of social-environmental education and training to be carried out in the company.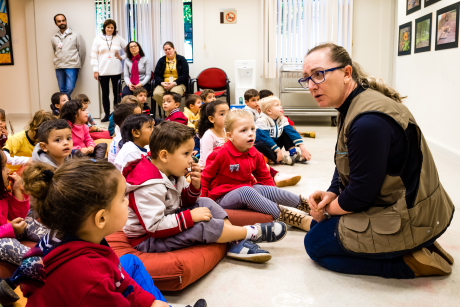 To summarize, these actions are grouped into four pillars:
- Environmental Education
- Corporate Environmental Education
- Environmental Education at Education Facilities (Ecomuseu in Brazil and Museo de la Tierra Guarani en Paraguay)
- Educommunication
Therefore, environmental education operates across the entire Cultivating Good Water program by fostering the education of men and women to engage them in the ethics of care, training and getting people and social groups to act, self-educate, and help educate others for the construction of sustainable societies.