The Brazilian margin of the Itaipu power plant reservoir is next to one of the main agricultural poles of the Country. Therefore, in addition to a series of actions aimed towards the protection of springs and watercourses, the binational company also works with the promotion of farming activities of less impact on the environment, through the Sustainable Rural Development program.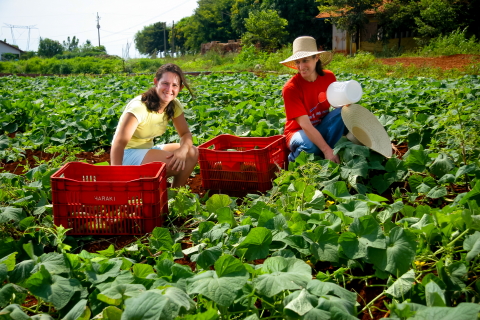 In this region, around 35 thousand rural properties are present, the majority of which are of familial character, have less than 50 hectares, and working in cooperative systems. Another characteristic is the predominance of corn and soybean crops, integrated into the dairy, swine, and poultry farming.
These are high environmental impact activities, primarily due to the production of waste and the intensive use of pesticides. From this comes the need to work, in addition to the solution to the collective liabilities at the hydrographic micro-watersheds, with the adoption of production techniques that enable the economic, environmental, and social sustainability of the rural properties, which is the principal goal of the program.
The management is shared with the benefited communities and with the partner institutions, which include city halls, agencies in the three spheres of government, cooperatives, and rural producer associations, universities, and reference centers. Each of these actors has a voice in the Manager Committee, which gathers every sixty days. At the meetings, the directives and actions are built, ensuring legitimacy to the results reached.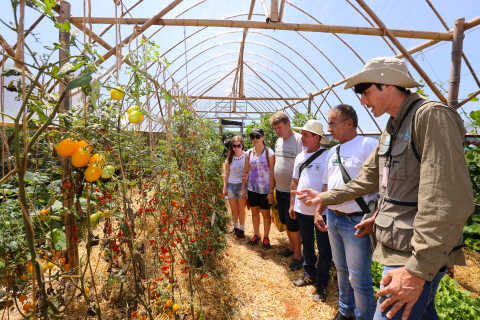 In practice, the program develops free technical assistance and rural extension actions to family farmers, promoting the conversion of their properties to the certified or not organic agriculture, other than encouraging the adoption of agroecological practices to those who wish to produce sustainably, such as direct planting and culture diversification.
The program works with the aggregation of value and income, with the assistance to existing family agroindustries, and in the implantation of new ones, as well as on the opening of commercialization channels. It also acts on supporting research, development, and the teaching of family and organic agriculture, besides encouraging technological innovation with courses, seminars, and publications.
Another line of action is the strengthening of the process of certification and commercialization of organic products and those of family farming, through associativism and cooperativism. The program also promotes the dissemination of the benefits of organic production to the population, seeking the creation of direct social, environmental, and commercial bonds between the rural and the urban mediums. And it stimulates the commercialization of products through institutional programs, primarily through the Brazilin National School Feeding Program (PNAE, in Portuguese, Programa Nacional de Alimentação Escolar) and the National Food Acquisition Program (PAA, in Portuguese, Programa Nacional de Aquisição de Alimentos).
Still within this program, Itaipu supports the development of rural tourism. One of the initiatives in this line is taking Nature Walks, in partnership with the municipalities.